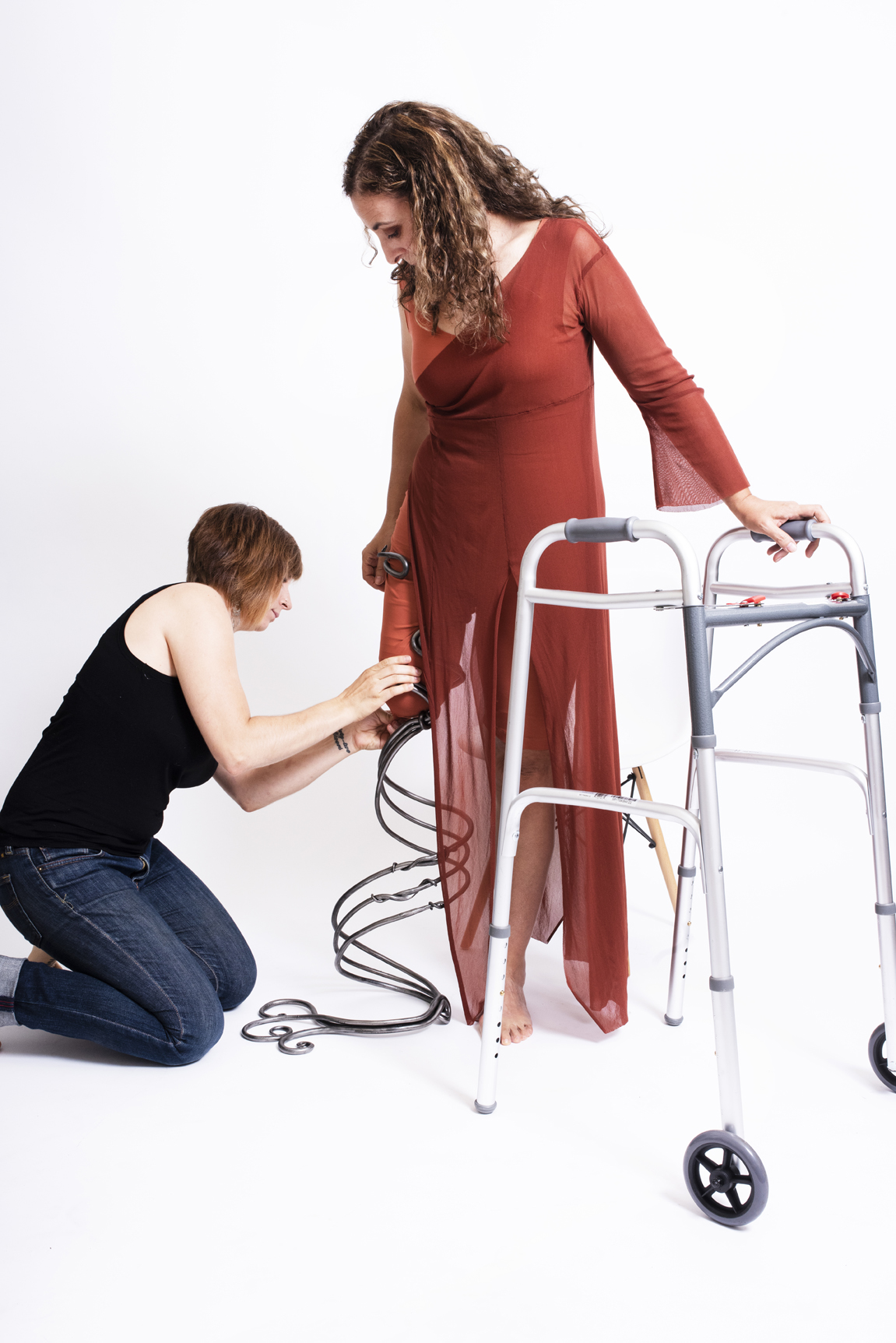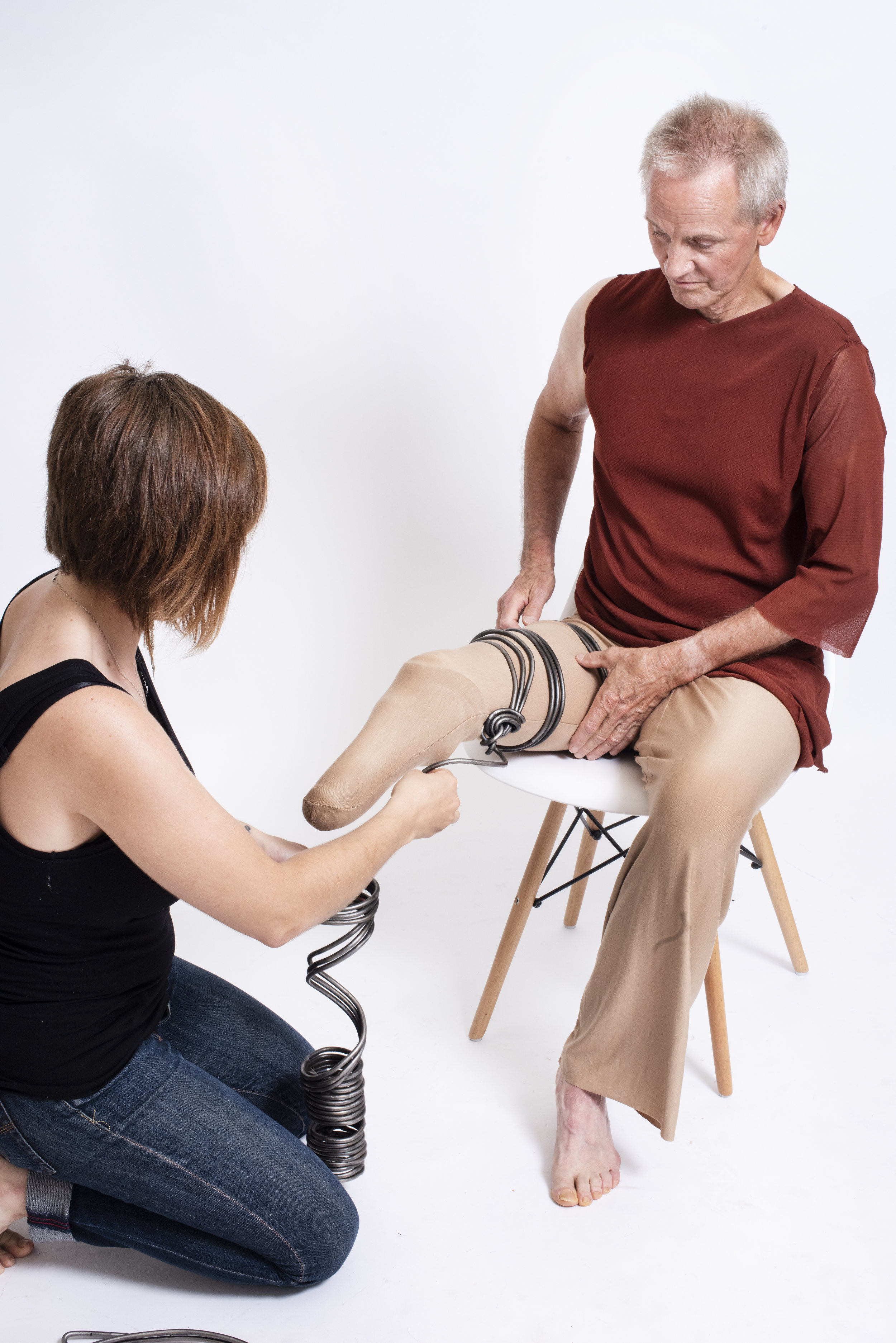 Images courtesy of Melissa Hesse
Altered Aesthetics explores beauty within disabled bodies. Collaborating with four people with amputations, I have created wearable sculptures that wrap around and extend from their residual limbs to create artistic expressions. My unique sculptural (nonmedical and nonfunctional) "prosthetics" are visual homages to the body's story. They transform the wearers' bodies into works of art and challenge limiting beliefs they and others may hold.
Most conversations about disabilities are fraught with misinformation, stigma, and limiting perceptions. Through this project, I aim to shatter these beliefs, educate the public, and empower individuals living with disabilities.
Click here to watch an artist talk and Q&A with the models at Chicago Avenue Fire Arts Center on October 13, 2018

"Coming out of a near death experience adds some [perspective]. Learning to accept amputation isn't easy. I don't waste energy on being negative, or self-defeating. None of those things help you heal and recover. You have to cultivate happiness, and that's true for anyone." - Daniel Edmondson
"My amputation has really been a blessing (if you will). As a youth I identified too much with my body as me. When I lost my lower leg in Vietnam I had to adjust my sense of self...The human body is this incomprehensible work of art - which I think most of us take for granted. " - Altered Aesthetics model Daniel Jensen
"My amputation is an eye opening awareness of how precious and fragile our bodies are! When we are young and healthy, we live life with no regard towards the consequences of our future health. I've lived my life very selfishly and my amputation is a result of me disregarding my health. I can't help but be very angry with myself but I'm even more grateful that [I have] a chance to continue to live and love my family." - Altered Aesthetics model Johnny Calderon
"As a woman, it took me a long time to accept and see myself as an amputee, and I can say that I'm still in that process. Before my amputation I was working hard to be in shape, eating healthy and exercising, for me, my body-image was very important.
After my amputation, I really struggled with my body image…I've been in a continuous journey of accepting that I am still the same person I was prior to my amputation. I would even say that I see myself as much stronger, from not just the interior but the exterior as well. When I look at my scars, I realize that I have been through many battles, but I have fought hard and conquered them all." - Altered Aesthetics model Adela Alvarez